Custom Inserts
Full Color 2" Inserts

Your logo, combined with our professional graphics, will add
personalization and make your awards truly unique. Orders
of 25 awards with the same insert are not charged the
$10 setup fee.

Lasered 2" Inserts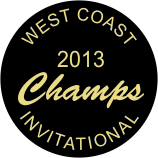 Your logo, name of event, and/or other text appear in bright gold
on a shiny black background. There is no minimum order for
lasered inserts. Not available for medals.

Need Help creating the perfect insert?

Call us at 1-888-993-1311
to speak with our graphics department to get started.


After you have placed your order:
E-mail your logo to vista@vistaawards.com.
Files submitted must be in one of the following formats:
.jpg; .png; .tif, .gif, .ai, .eps, .pdf, or .psd.

Logos for lasered inserts must be in black and white.
Please make sure that the order number in the subject
line and any text to appear on the insert is in the
message. A PDF proof will be e-mailed to you and must be
approved before printing/lasering of your inserts begins.

takes pride in providing quality trophies, plaques, medals, custom inserts, acrylic awards, gift sets, clock and desk items, promotional products, and more to individuals, teams, businesses, clubs, organizations, and more.


For Non credit card orders, please call
toll free 1-888-993-1311

TOLL FREE: 1-888-993-1311

EMAIL: vista@vistaawards.com
Vista Awards, 76 E. Glendale Ave, Sparks, NV 89431